Looking for a 1031 Exchange Replacement Property?
To execute a successful 1031 exchange transaction, there are specific guidelines and procedures that must be followed. Investors will need to identify a replacement property within 45 days of the sale of the relinquished property, with the entire 1031 exchange timeline being no longer than 180 days from the sale of the relinquished property.
1031 Exchange Timeline
Day 1
Sell
Relinquished
Property
By Day 45
Identify
Replacement
Property
By Day 180
Acquire
Replacement
Property
A common strategy to identify replacement properties is the "3 Property Rule", where an exchanger may identify up to three properties, without regard to fair market value. Because a replacement property can fall out of escrow for many reasons (i.e. financing, inspections, etc.), it is beneficial for an exchanger to identify more than one replacement property, possibly one defined by an investor/commercial real estate broker and back-ups in the form of Delaware statutory trusts, or DSTs. Alternatively, an investor may also select three DSTs during the identification period. Taking this precaution ensures the exchanger has adequate choices and protection should one deal fall apart.
3 Steps for Investors
with a Property to Exchange
1

Exchanger (investor) determines they want to sell a property, the relinquished property, identifies a buyer, and engages a Qualified Intermediary prior to the close of the sale.
2

Proceeds from sale are transferred to Qualified Intermediary and exchanger identifies a replacement property.
3

Qualified Intermediary transfers funds to seller of replacement property and exchanger closes on new property.
1031 Exchange Calculator
This tool is designed to evaluate different scenarios when exchanging into multiple real estate options.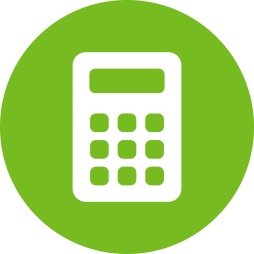 Launch Calculator